Thursday, 7 February 2019 -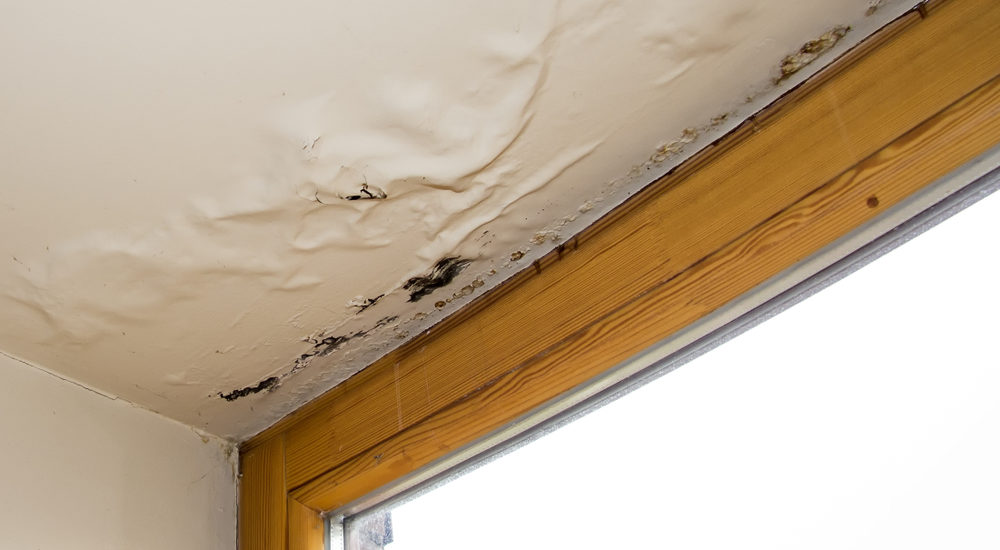 How Do Roofers Find Leaks?
If you have a water leak on your ceiling, you may immediately want to think like a roofer. To do so, you want to know how roofers find leaks?
What checklist items and places do they check before diagnosing your leak?
You're in luck, we're divulging all our secrets.
Here's how Mutual's Roofers find leaks:
Questions To Ask Yourself About a Leak
When you first encounter a leak the mental process should look like this. Ask yourself, "What area is above this water spot?"
Maybe you'll realize it's above a sink, toilet, bath, or shower. If that's the case then it may be one of several problems. There could be an issue with a busted pipe, leaky toilet base, or a caulking issue.
These are things you can easily be fixed by calling a plumber.
Let's say that your roof is above it. Then the next step is to climb into the attic.
What If My Roof Leak is Below the Attic?
A roofer will then make their way up into your attic to find the cause of the leak. We will begin looking for evidence is moisture and identify the source. For instance, there maybe be depressed insulation from droplets of water.
Even then, we still have to find out exactly how that moisture formed.
We need to look further into the underside of sheathing board. (Remember your shingles sit on felt and then sheathing) We'll be able to see all the nails and check for rust. Sometimes we'll see actual frost on the sheathing. Either case, it will produce rust on the nails. So again, we're looking for condensation, frost, rust, or mold.
So what does this mean?
If you read our previous article on attic condensation, it's actually an internal humidity and ventilation issue. Our goal would be to reduce humidity (ie turn down house humidifier) and check how moisture ventilates in the attic.
Oftentimes, it's just an adjustment of humidity and remember to turn on vents after showers. However, if this has been an ongoing issue, mold remediation or insulation replacement may be necessary.
How Can I Test A Roof Leak?
If your attic proves to have no moisture or condensation then it may be an actual roof leak.
The easiest way to test this is to observe the roof during a rain storm (via the attic) to see the point of entry. If no rain is in the forecast anytime soon, we may even recreate our own test.
What this looks like is one roofing contractor sits in the attic while the other is on the roof with a hose. We will simulate a rain storm and spray water where we suspect a leak. If that proves to be true, we can determine the best remediation steps.
Oftentimes, the issues are related to maybe a hole in the shingles or faulty flashing. These issues can both be "bandaged" for the time being, however, you will eventually have to replace things due to wear.
What If Leak Is Not on a Ceiling?
The last place to look for a leak is on the exterior wall of a home. These are the hardest to detect as the leaks aren't as obvious and there is no test to simulate. The goal is to try any potential points of water entry.
The causes for these are often siding repair issues or window seal issues. Again, all these can be fix with minor investments until an overhaul is required.
Summary
Now that you know how roofers find leaks, you can start with your own evaluation. If you're experiencing leak issues and need a roofer to come take a look, give us a call at (402) 889-3381.
Or if you have anymore questions regarding leaks, simply shoot us an email at contact@mutualroof.com