Monday, 20 May 2019 -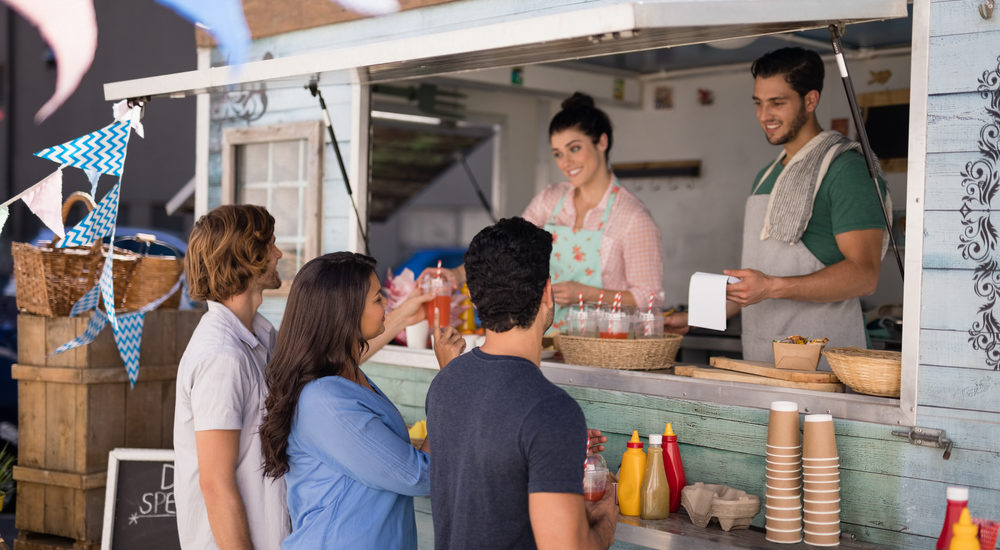 The Most Popular Food Trucks in Omaha
There are well over 50 food trucks operating in the Omaha metro. You have anywhere from Mexican, Thai, Seafood, and even Vegan options to choose from.
Instead of listing every single one out, we wanted to scope out the best ones as mentioned by the residents of Omaha themselves. Here are a list of some of the best food trucks in Omaha (including links to their Facebook pages).
Also, don't forget to download the Omaha Food Truck Association App to locate them.
They offer "Omaha Style BBQ" which includes locally sourced Chicken, Pork, Buffalo, and USDA Prime Nebraska Beef. This includes locally sourced vegetables, homemade sauces, and local Rotella's bread. Visit their website for more info.
Known for their "Farm to Table Street Food", the Big Green Q is an environmentally friendly food truck run with compressed natural gas. They feature locally sourced produce, breads, and antibiotic/hormone free meats- even using Midwest-sourced smoking wood. Check their website for more info.
Offering cheese in all forms including grilled cheese sandwiches, mac and cheese, cheesy tots, cheese burritos, and more. Check their link on the title to find out where their truck will be.
The Churro Truck offers warm fresh churros, authentic street tacos, & a variety of Mexican food and snacks- including tamales, elotes, hot dogs, grilled cheese and more. See their website for more information.
An English-style food truck serving favorites such as fish & chips, tikka masala, falafels, and kebabs. Check their website for more information.
Nebraska's first and only Vegan hot dog trailer. They offer an original plant-based dogs that are handmade in Omaha. They serve other vegan sandwich options and specials, too. Check their website for more information.
Their slogan is "home cooked food at drive thru prices." They serve massive breakfast burritos and biscuits n' gravy made from scratch. There are daily specials listed on their Facebook page in addition to their normal offerings.
Serving authentic New York pizza to the Omaha and surrounding areas in our custom pizza trailer. They are a veteran owned business and serve pizzas, subs, calzones and more. Check their website out for more information.
KGB Gourmet Food Truck offers authentic Mediterranean food including gyros, bratwursts, kebabs, hamburgers/cheeseburgers, other sandwiches, nachos, salads, and desserts. Check out their Facebook page for more information.
Serving authentic Cajun & Creole cuisine right here in Omaha. They offer popular New Orleans favorites such as Poboys, Fish and Shrimp Baskets, and cajun-style tacos. Check out their Facebook page for more information.
The first mobile Thai food truck in the metro area, Sweet Lime serves authentic Thai food including popular favorites such as Pad Thai, Egg Rolls, Fried Rice, Soups, Curry Dishes, and Dessert. Available for takeout at their Springfield, NE location, see online ordering here.
They are an "Earth to Table" food truck offering Burgers, Sandwiches, Breakfast/Brunch, and various "spud" favorites. Check out their Facebook page for daily entree specials.
A Hawaiian food truck located in Nebraska serving shrimp in various forms including- shrimp tacos, shrimp bisque, shrimp cocktails, shrimp burritos, fried shrimp, and more. Check their website for the full line-up.
Award-winning BBQ including ribs, chicken, brisket, pulled pork, turkey legs, and more. Check their Facebook page for more information.
Summary
Did we miss a great Omaha Food Truck that should be on this list? Contact us and let us know!
If you ran across this article and realize you may need a new roof, we can help with that too. Give us a call at (402) 889-3381 for a FREE inspection!