Wednesday, 26 June 2019 -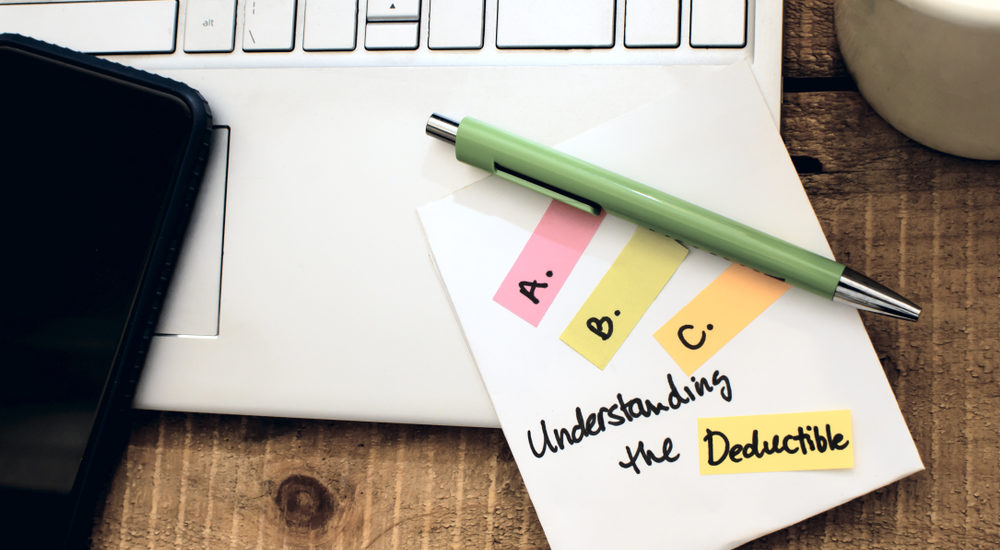 Can My Roofer Cover or Waive My Deductible?
Hail and storm season is upon us and chances are you've heard about roofing contractors who can cover your deductible?
You would be right. Many are doing it. And technically, it's illegal.
Here's How Your Roof Might Cover Your Deductible
We've talked about it in great lengths in this post, but in short there are a few ways they do it.
1. Providing Two Invoices- One to You and One to Your Insurance Carrier
The way a deductible works is your insurance company will agree on an amount and pay you that amount less the deductible. So if your roof replacement cost is $12,000, then they will issue you a total of $11,000 (and assume you will cover that remainder $1000 which amounts to your deductible).
In the event they want to "cover your deductible", the roofing company may provide your insurer an invoice of $13,000 and so they cut you a check of $12,000 resulting in a "free roof". Sounds great, but it's also illegal.
If you as the homeowner knowingly agree to this fraud, you (and the roofing contractor) may find yourself slapped with fines and even possible jail time.
2. Paying You A Marketing Fee
Ever see a lot of roofing company's yard signs after a hail storm? Most of the time, these are legitimate and good-willed homeowners who agree to let a roofer advertise in their yard.
Some of the time (though we can't confirm the actual percentage), it's a homeowner receiving a "marketing fee" by a roofing company to help cover the cost of their deductible.
Think about it.
If a company pays you $500, $1000, or more to simply put a sign in your yard, wouldn't most people oblige? Of course they would! But in this case, this offer is only extended to their clients in a jointly assumed effort to help pad the deductible.
Technically this isn't illegal, but it does walk a fine gray line. (Additionally, any amount paid to someone over $600 for "advertising fees" requires a 10-99 and some roofing companies might bypass that)
Summary
Here's the actual document from the Nebraska Legislature. At the top of page 4, it states:
IT IS A VIOLATION OF THE INSURANCE LAWS OF NEBRASKA TO REBATE ANY PORTION OF AN INSURANCE DEDUCTIBLE AS AN INDUCEMENT TO THE INSURED TO ACCEPT A RESIDENTIAL CONTRACTOR'S PROPOSAL TO REPAIR DAMAGED PROPERTY.
REBATE OF A DEDUCTIBLE INCLUDES GRANTING ANY ALLOWANCE OR OFFERING ANY DISCOUNT AGAINST THE FEES TO BE CHARGED FOR WORK TO BE PERFORMED OR PAYING THE INSURED POLICYHOLDER THE DEDUCTIBLE AMOUNT SET FORTH IN THE INSURANCE POLICY.
THE INSURED POLICYHOLDER IS PERSONALLY RESPONSIBLE FOR PAYMENT OF THE DEDUCTIBLE. THE INSURANCE FRAUD ACT AND NEBRASKA CRIMINAL STATUTES PROHIBIT THE INSURED POLICYHOLDER FROM ACCEPTING FROM A CONTRACTOR A REBATE OF THE DEDUCTIBLE OR OTHERWISE ACCEPTING ANY ALLOWANCE OR DISCOUNT 12 FROM THE CONTRACTOR TO COVER THE COST OF THE DEDUCTIBLE. VIOLATIONS MAY BE PUNISHABLE BY CIVIL OR CRIMINAL PENALTIES.