Thursday, 1 August 2019 -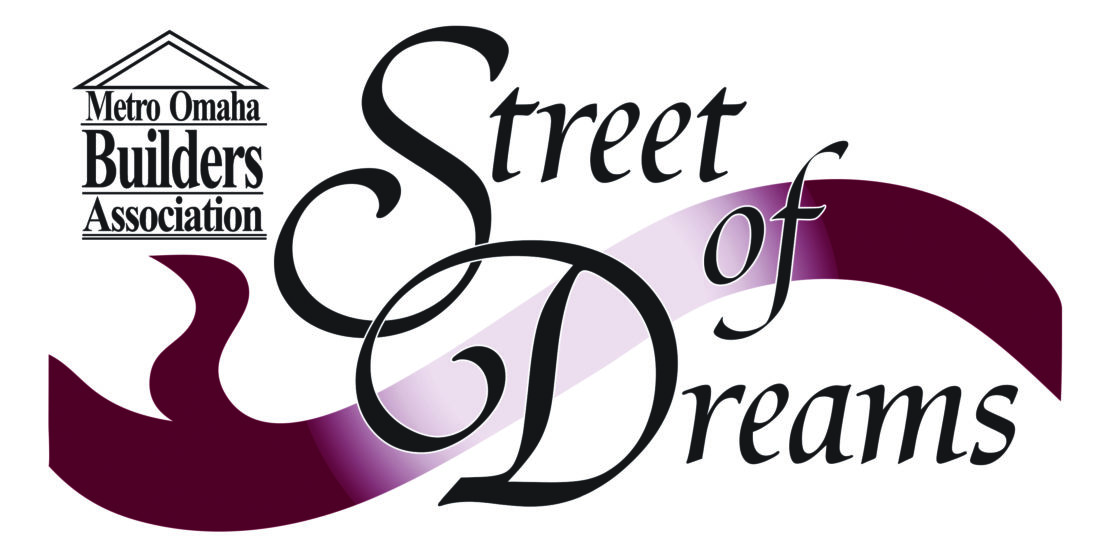 Going to the 2019 Street of Dreams in Omaha? Here's What You Need to Know.
Every year the Street of Dreams draws in people from all over the region (and country) to view a showcase of the best of the best in custom home building. A one-of-a-kind event where all the homes are on a single site that has been going strong since the 80s (Yes, since the 80s!). Visitors will get to see the latest trends in design, home construction, home technology, and other innovations.
And even if you've been before, no two Street of Dreams are alike and so you can expect something new in this upcoming Street of Dreams.
I talked to the Executive Director of MOBA (Metro Omaha Builders Association), Jaylene Eilenstine, to get an insider's scoop of what you need to know for this upcoming 2019 Street of Dreams. Here are the details.
Important Attendance Information
What: 5 Newly built and luxury homes to explore
Location: Bridgeport at 180th and Cornhusker Rd. in Gretna DOWNLOAD MAP HERE
Dates: September 7th-22nd 2019
Hours: Monday-Thursday from 4-8 PM and Friday-Sunday from 12-8 PM
Tickets: Sold at area Hy-Vees for $12 or $14 at the gate. Children 6-12 are $6 at the gate and children 5 and under are free.
Who: Landmark Performance Homes, Lifetime Structures, Sierra Homes, and Shamrock Builders.
Special Events for the 2019 Street of Dreams
Realtor Happy Hour – Thursday, September 12th, 2:30 – 4:30 pm. Realtors get in free with their business card. This event includes happy hour drinks and light hor d'oeuvres provided in partnership with Attitude on Food. Additionally, several boutique trucks will be on site for the event.
Ladies Night Out– Thursday, September 12th 4:00  – 8:00 pm. There will be free drinks to the first 100 ladies and there will be several boutique trucks on site for the event.
Meet the Builder – Wednesday, September 18th, 4:00 – 8:00 pm. Get a chance to meet the builders and designers of each home and ask any questions you may have.
As always, each attendee gets to vote on the "People's Choice Award" for your favorite home.
Attendance Tips for 2019 Street of Dreams
Don't want to fight crowds? Want to make an efficient trip? Here are some insider tips to the Street of Dreams.
Weekends are always the busiest so plan for a weekday if possible.

Since it's during football season, non-Football fans are encouraged to go during game time to avoid the crowds. (Don't worry Husker fans, they're still open on Sundays)

Plan for at least 90 minutes to tour the homes. Sure, you can rush through and get it done under an hour, but I encourage you to take your time so you don't miss out on all the features.

Wear comfortable shoes that are easy to slip on/off. There's a bit of walking involved and you have to take your shoes off in each home so leave the high laced boots at home.

Take advantage of the free golf carts rides. If you can't find a nearby parking spot, don't worry! You can usually park far and as you head towards the event there will be people driving golf carts who can give you a ride down.

While kids are welcome to come, they usually don't get as excited as their parents. I recommend you find a sitter and turn it into a date night.
What's New for the 2019 Street of Dreams?
Mobile App- This is the second year the Street of Dreams app will be available to download for the event. The app includes a map of the homes, information about the builder (and other homes they've built), information about the development including the surrounding area and schools, and more.
Click here to download the app
New Home Features- One of the homes will include a mother-in-law suite, latest home automation, and Bridgeport features a community pool with walking trails nearby schools.
Summary
Looking for more information on the 2019 Street of Dreams? Check out the event details page on the MOBA website by clicking here.
Looking for an Omaha Roofing Contractor? Give us a call at (402) 889-3381 for a free inspection!