Monday, 30 September 2019 -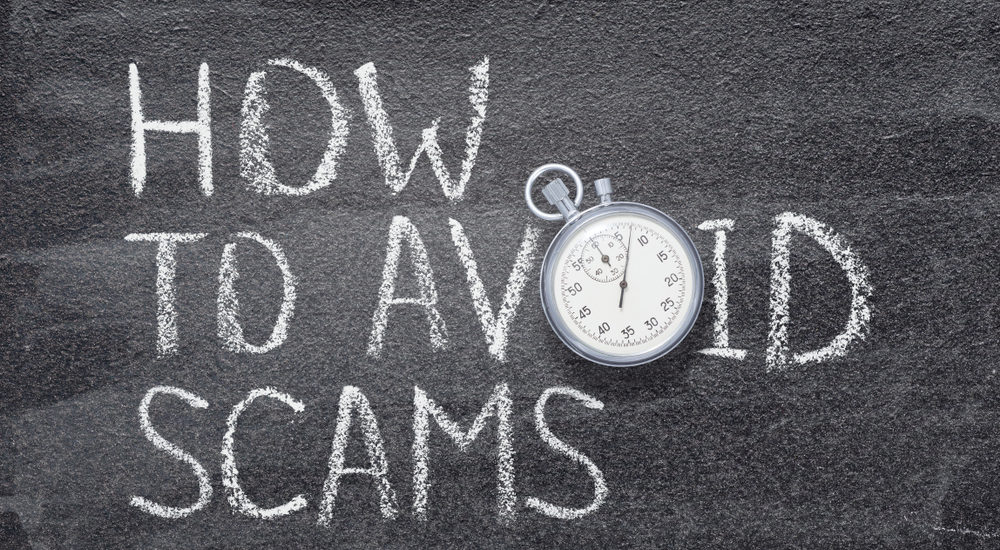 How to Avoid Roofing Scams or Dishonest Roofers
When large amounts of money are at stake, scammers will abound. The roofing industry is no exception.
There are tons of reputable roofers in Omaha, but every once in awhile, there are also some dishonest contractors that take advantage of homeowners.
We wanted to highlight 3 stories of roofers behaving badly and then comment on tips on how to prevent you from ending up in the same predicament.
A school board recently voted against making a bond claim against a roofer as long as he retrieved his supplies that sit on the job site. The story goes that the Metro Center's 30-year-old and 31,000 square foot roof needed to be replaced. The project was initially estimated at $550k, but the company, R.A. Oldeen, bid it at a substantially lower amount of $285k.
Great! They initially loved the price savings. But as they started to kick off the project, he realized the price of the black roofing material and white counterpart (they contractually agreed upon color) was a $15,000 difference. During another pre-construction meeting, it was also determined that the material he was going to use was not the one specified in the RFP. This account for an $89,000 difference.
So what started as a $285k bid quickly moved closer to $400k due to oversight in the roofing company.
Moral of the story:
Price discrepancies often happen in roofing bids if a roofing contractor doesn't have the foresight and knowledge to bid it correctly the first time. This includes insurance claims on residential homes. If your roofing contractor isn't knowledgeable about supplementing claims then you're often left to pay the difference out of pocket. A reputable roofer would make sure you only have to pay no more than your deductible.
In fact, if Mutual Roofing makes a mistake on your claim we will eat the cost (vs. cutting corners on quality or requiring the homeowner to pay the difference).
Some people are really good salesman and can easily lure homeowners out of thousands of dollars. Such was the case with this roofing contractor out of Texas that went door-to-door signing deals with homeowners and promising work within a week.
The problem was, he never started the work and would provide excuses why work never got started. We quickly checked their reviews on Google and the BBB. Based on the feedback, here are some obvious warning flags homeowners should look out for:
A roof was quoted at 14k and he required 10k upfront
A series of continual lies such as delayed start dates from busyness, employee turnover, and unresponsive communication.
Moral of the story:
It's really important to beware of working for someone who has very few reviews or positive ones. I suspect that they didn't have very many negative reviews when they were initially knocking on doors, but the lack of any reviews should concern homeowners.
Many of these warning flags listed above are 20/20 hindsight but even the most discerning of homeowners can be easily tricked by a persuasive salesman. As such, you really need to fall back on roofing reviews and a track record of happy customers.
A husband and wife out of Kansas City came home to half of their roof being torn off- work done that was never ordered. Turns out that the roofing crew realized halfway they were at the wrong house and stopped doing work.
The problem, however, is now the homeowner is left with a half-exposed roof and no one claiming responsibility to make it right. It has been well over 2 months and the roofing contractor is still not claiming responsibility. In fact, he said the person who originally needed their roof replaced gave him the wrong address which is why he's not taking full responsibility.
The roofer is telling the truth and the property manager did, in fact, send the wrong address on two separate occasions to the roofing company. The property manager has completely ignored all efforts to remediate the situation for the homeowners who are caught in this mistake.
Moral of the Story:
While it's likely that the property manager who miscommunicated the address is likely to blame for the mishap, the roofing contractor should also do the right thing. We have written about this sort of "mistaken identity" before where the roofing crew worked on the wrong house. Regardless of who is to blame, many reputable roofing companies will simply eat us the cost to make it right.
Sometimes working with a one-man roofing shop (such as the case with the story above) can work against you because it's much easier for them to dismiss this sort of thing. Larger companies have more at stake in terms of reputation, employees, and likely a physical building where you can find them. As always, do your research before selecting an Omaha roofing company.
Summary
While there are plenty of good roofers out there, there are also scammers lurking around. We always encourage you to double check reviews of anyone you plan to do business with and especially when it requires a large sum of money to start.
If you need a FREE roof inspection, please give Mutual Roofing a call at (402) 889-3381.