Thursday, 26 September 2019 -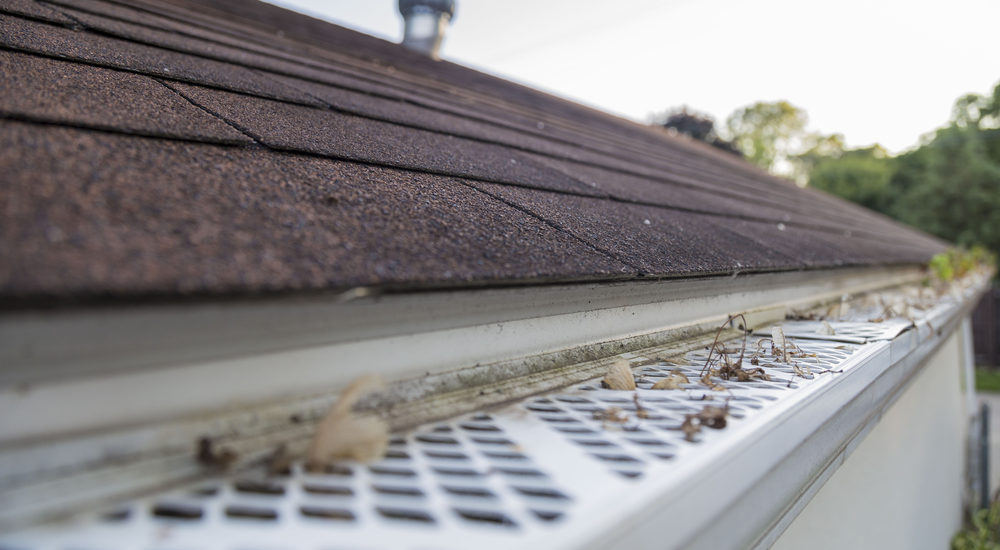 Are Gutter Guards Really Worth It?
As roofing contractors in Omaha, we're often asked about the benefits of gutter guard systems- namely if they are truly maintenance free.
Mutual Roofing installs primarily two types of gutter systems (though more are available) and it helps to understand the Pros and Cons of each system before we can talk about maintenance.
This is a popular option for gutter guards that we use and there are lots of advantages as well as disadvantages to uncover.
Pros of Gutter RX
Cheaper than Leaf Guard coming in about 1/3 of the price
All aluminum construction (rust free)
Completely encloses gutters
Cons of Gutter RX
More prone to have leaves and debris stuck on it
Warranty only covers the against blockage of gutters due to debris (and not the actual Gutter RX cover)
Leaf Guard is the other really popular option that roofers in Omaha install on many residential homes.
Pros of Leaf Guard
Does its job at preventing leaves from entering gutter system
All aluminum construction (rust free)
Cons of Leaf Guard
More expensive than Gutter RX- usually about $12/linear foot
During a downpour, the opening cannot tolerate the amount of water flowing and therefore it often pours over the gutters.
Are Gutter Guards Maintenance Free?
Contrary to what many of them advertise, there is a degree of maintenance with having any type of gutter guard. The flat structure of the Gutter RX will catch leaves and debris from time to time and require regular maintenance.
Additionally, the Leaf Guard system does have a slight opening which can inevitably trap debris. In short, they are not forever maintenance free.
Are Gutter Guards Really Worth It?
Generally speaking, there are a lot of benefits to gutter guards and clearly pros/cons of each system you use. As mentioned above, gutter guards of any type truly aren't maintenance free (which is the reason most people gravitate towards them).
Sometimes, even, they do their job so well that they actually don't do it well at all. For instance, if debris does get stuck underneath a gutter guard system (which most likely will happen) that the buildup would reach the roofs, rafters, or fascia and cause rotting.
This is especially true for a home that has a lot of trees, leaves, and debris around the roof line. It honestly depends on the home to determine if a gutter guard is your best option.
For many, however, leaving it uncovered and doing regular gutter cleaning is the best option.
Summary
We encourage you to do your research on various gutter guard options to determine what is best for your roof. Additionally, a reputable roofing contractor can give you some recommendations based on the area of your roof and home- depending on what your desired outcome would be.
If you think you need a roof inspection (and would like an opinion also on gutter guards), give us a call at (402) 889-3381 to get started.