Sunday, 6 October 2019 -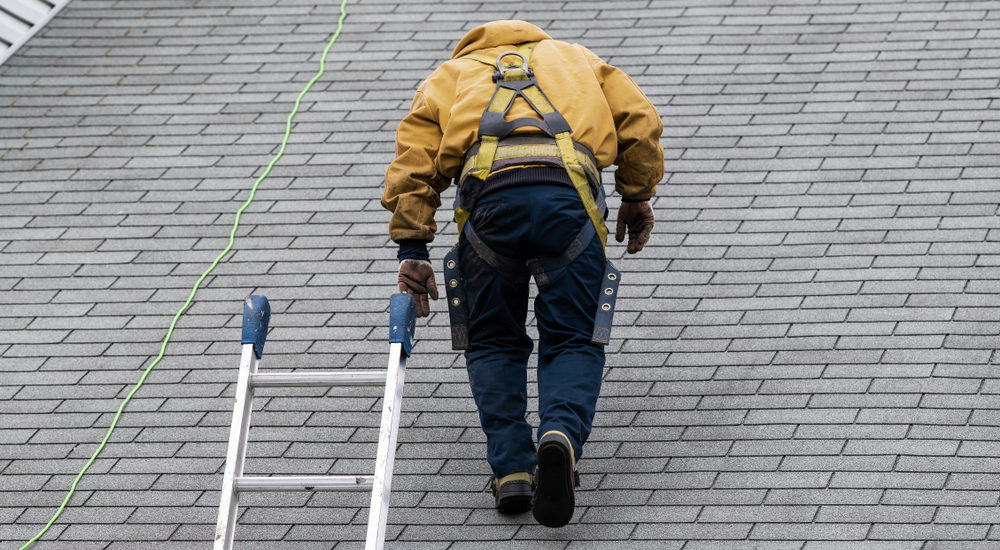 How Do I Know If I Need a New Roof?
Home ownership brings a lot of fun projects and challenges including the need to re-roof your home. But how do you know if you are due for a new roof?
Here are 3 ways to know if it's time to call a roofing contractor:
After a Hail Storm
This may seem obvious, but usually after a hail storm is the best time to get your roof checked. This is when most insurance carriers are on alert and actively sending out adjusters to review homes. Sure you can wait, but most reputable roofers will get booked up with appointments quickly so we suggest you get a free estimate sooner than later.
If you're reluctant to call we suggest you check out this article about the damaging effects of hail despite everything "looking fine".
When Water Starts Appearing
One of the first signs that homeowners can spot for water damage are spots on the ceiling or even active drips. If you catch it early enough then you may be able to stop the leak with a simple repair. This is especially evident during heavy rain. Other times, a roofing contractor may climb on your roof with a hose and do a manual water test.
The most common culprit is damaged flashing- a layer of metal around mechanical barriers (such as roof vents) that redirects water around gaps, corners, crevices, and other potential leak areas.
A roofing company can determine if the leak is a small repair or warrants more extensive work. Here's an article we wrote about how to check for leaks.
When The Roof Appears Damaged
If your roof doesn't look to be in good shape, chances are, it probably isn't. From the ground this looks like: missing, damaged, or curled shingles. (Note: Discoloration is not appealing, but doesn't necessarily mean the roof is damaged) If none of those appear, sometimes the age of your roof is a simple indicator.
In fact, some insurance carriers won't even insure roofs that are older than 20 years.
Instead of trying to determine if the damage is legitimate, call a roofing contractor (most offer free inspections) to get a professional opinion.
Summary
Doing a self-assessment on your roof is a good start to ensure that costlier damage doesn't await your future. If you have any reluctance about the damage, call your local roofing company to get a second opinion.
Mutual Roofing would be happy to provide a free inspection if you believe you're due for a new roof. Call us at (402) 889-3381 to set up your appointment!