Thursday, 17 May 2018 -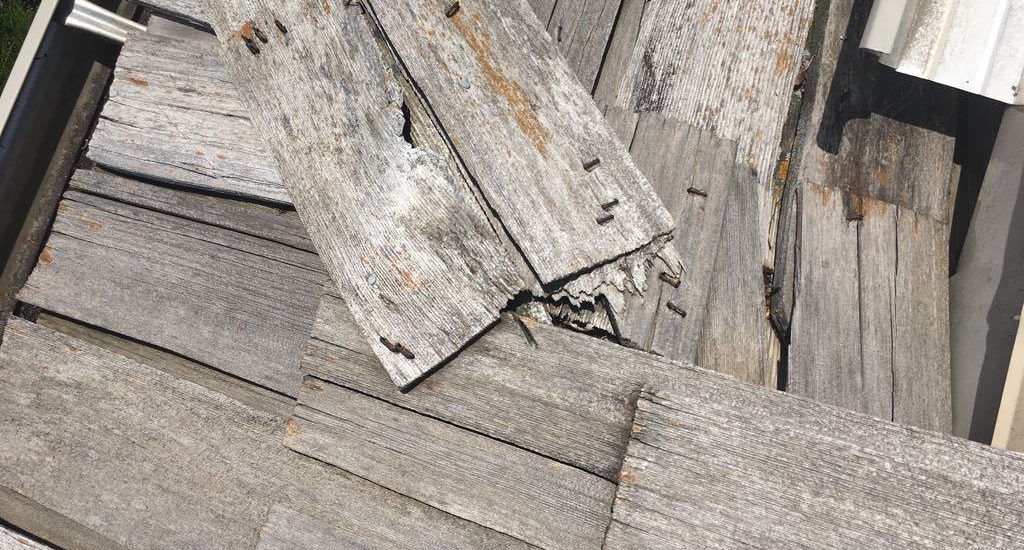 How to Tell a Bad Roofing Job (4 Warning Signs)
How to Tell a Bad Roofing Job (4 Warning Signs)
So you've just had your roof replaced and now are second-guessing the roofing contractor you selected. As industry insiders we can tell you how to tell a bad roofing job.
Here are 4 things you need to check:
1. The Problems You Had Before Still Persist
Let's say you had water leaking issues and decided to hire a roofer to fix it. These issues shouldn't persist if you just had a "new roof" installed, right?? A leaking roof is a clear indicator that something is still wrong. It may be weeks, months, or even a year later before the shoddy works reveals itself.
2. The Roof Doesn't Look Uniform
It doesn't take a roofing specialist to look at a roof and immediately notice non-uniformity. Are shingles uniform? Do the shingles not line up? Is the spacing off?
These are clear red flags and should be the first way to immediately spot issues.
3. Reinstalling Old Vents
Usually insurance companies will pay to reattach vents, but not replace them. However, the vents and other components always sustain damage during demolition. A reputable roofing company will always choose to put new vents in instead of damaged, old ones.
Check during the installation to see what parts are used.
4. Issues with Nails
The hammering of nails on shingles can present problems. However, nail issues are extremely nuanced and hard to spot. The 3 most common nails issues are overdriven nails, underdriven nails, and un-caulked nails. All of these aren't immediately detected by symptoms, but will cause homeowners issues down the road. This is explained more here in our post titled "The Art of Hammering Nails on Shingles."
What To Do Next
Let's say you go through this list of how to tell a bad roofing job and recognize that this describes your situation.
There are two things you should do next. First, contact a reputable roofing company to get a second opinion. If you're local to Omaha then contact Mutual Roofing for a FREE inspection. Next, you should reach out to the original roofer to see what warranty they offer on craftsmanship.
We always assume that people will do the right thing when given the chance. If in doubt, here's our guide on how to find a reputable roofing contractor.
Finally, Mutual Roofing offers FREE inspections. Give us a call at (402) 889-3381 or contact us on our website.