Monday, 20 August 2018 -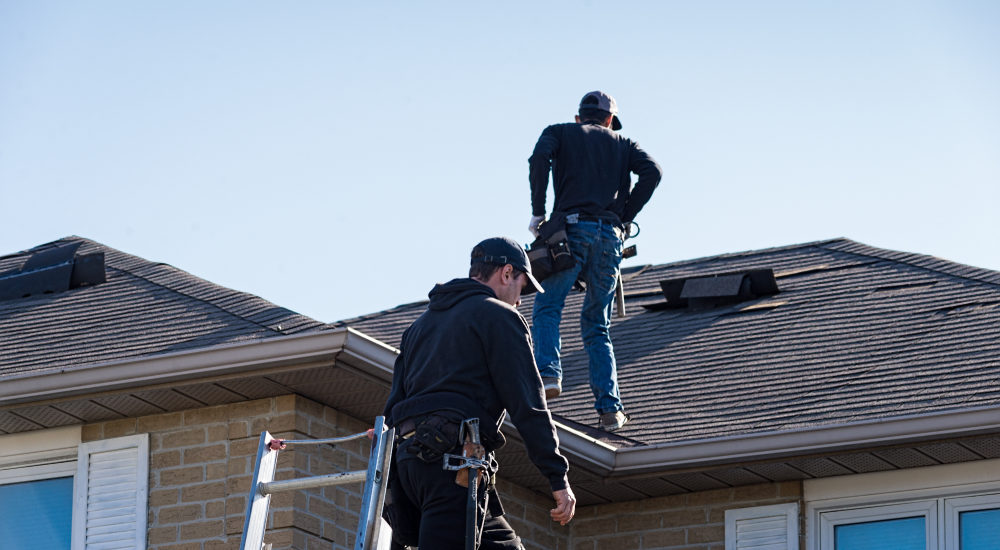 How to Find Out if a Roofer is Insured and Licensed
How to Find Out if a Roofer is Insured and Licensed
Want to find out if a roofer is insured and licensed? Diligent homeowners will make sure that any potential roofing company is insured and licensed.
We've talked about all the questions you should ask when choosing a roofing contractor, but let's assume they say "yes" to everything.  The potential roofer claims to be insured, bonded, and licensed to perform work. Do you trust them or do a little investigative work of your own? We suggest the latter as you can never be too careful about which roofer you choose. Historically, our industry is full of roofing scams therefore it can never hurt to double check.
Here are ways to find out if a roofer is insured and licensed:
Ask and Verify
Once you have a roofing contractor visit your home to give an inspection, pull them aside to ask some questions. Even if not on hand, any reputable roofer should be able to furnish proof of license. You can call the city to make sure the license is active and the roofing company is in good standing. Secondly, when you ask them about their insurance carrier, we recommend that you call and verify. Likewise, make sure that they're a current policyholder and maybe even ask about their reputation.
Several roofers in Omaha will even attach their licenses and insurance carrier information on their proposal/contract which is a good sign. These roofers are working above reproach so it's always a good sign.
Check External Sources
While third party sources won't tell you this information directly, they will give you a good indicator of their reputation. We wrote an article about what sources would be a good starting point when researching roofers. The ones with sketchy reviews (especially related to unfinished work) would be an indicator that the roofing company isn't bonded. (Again, when a company is bonded then it insures the homeowner against incomplete work)
Summary
We cannot recommend enough how important it is to do your homework before selecting a roof contractor. There are so many good Omaha roofers, however, there are a still a handful of inexperienced companies. And one of the last important pieces is using your gut instinct. If the roofer is pushy, makes you feel uneasy, gives you vague answers, or is inconsistent then you probably don't want to work with them.
Want a no-pressure, awkward-free roof inspection? Call us at (402) 889-3381 to get one today.