Monday, 8 July 2019 -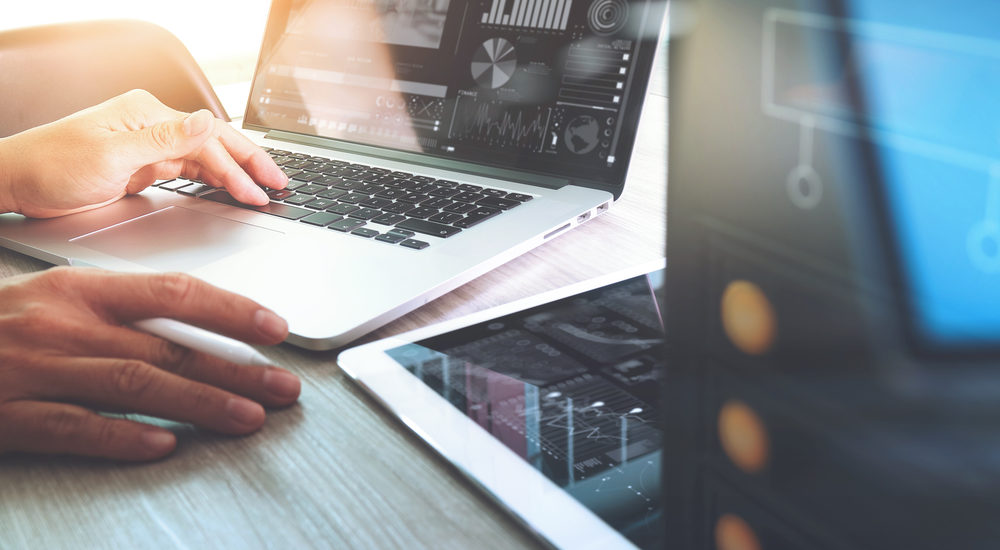 What To Look For On a Roofer's Website
If you're still reeling from the May storm earlier this year, you may still be on the hunt for an Omaha Roofing company. Sure you can ask for recommendations, but we still encourage you to do your own research after receiving a recommendation.
Did you know there are things you should be able gather from their website that may indicate if they're a legitimate company?
Here are some things you should look for in a roofer's website:
Does Your Roofer Even Have a Website?
This should be pretty obvious, but do they even have a website? It's really easy for someone with a pickup truck and a few bucks to make business cards call themselves a roofer, but it takes a lot more effort to put together a brand.
We cautioned you against using a storm chaser and one of of the tell-tale signs is not having a website. It's easy to throw up a Facebook page, but it's much more work and cost to put together a thoughtful website.
Content on Their Website
Did you know it's really easy to get an out-of-the-box website? In fact, there are roofing marketers out there that can throw together an impersonal website in a matter of a day for the right price.
The problem with that is the content (photos and text) are recycled and have very generic, vague descriptions of what they can do. It's hard to trust a website that gives very little detail that would make you certain they are who they say they are. Again, this would be easy for and fairly cheap for someone just starting off to get going so anyone could do it.
And trust us, you wouldn't want just anyone to replace your roof.
Placement on Google
Not so much as who ranks well for "Omaha Roofers" or "Omaha Roofing Contractors" but rather, they should rank well for their own name. For instance, if you type in "Mutual Roofing Omaha", we appear first for our name followed by several of our social media pages.
A roofer that doesn't rank well for their own name (or at all) should make you question a few things:
1.) Do they even have a website and why is it buried on Google?
2.) Why might other competitors or third party sites ranking higher than them?
3.) Has it been updated since it first launched (because relevancy is a ranking factor) and if not, is the information still relevant?
What Do Their Third Party Reviews Say?
While not directly related to their website, the reviews found on third party resources are also a great checking point. They're less controlled by the roofing contractor and more consumer-driven which usually means they're less biased.
Granted, there are some companies that will simply have friends and colleagues write a review, but generally, these can be trusted.
(Side note: Did you know that companies such as Yelp and Google are cracking down on fake reviews? They have automated systems in place that will flag potentially fake reviews to be removed.)
Summary
Choosing a roofing contractor to replace your roof can be a big decision for many homeowners. Luckily there are some great roofing companies in Omaha that are dependable and do great work.
If you're done your homework and want to give us an opportunity, we'd be happy to provide a FREE inspection to see if you have roof damage. Please call us at (402) 889-3381 to schedule your time!