Monday, 17 June 2019 -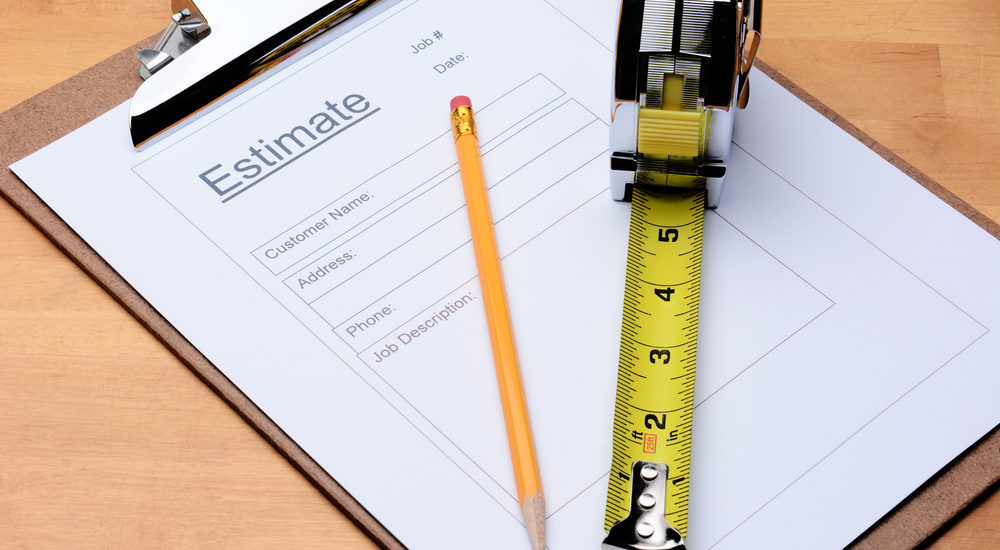 Why Won't My Roofer Give Me a Price?
If you're in the process of needing to replace your roof, all your friends and families will tell you to "Call at least 3 roofing contractors for a quote."
The problem is that none of the roofers will give you a price. You may be wondering, why not? Is there some sort of cloak and dagger pact going on?
Likely not, but it does help to understand from a roofer's point of view why they might not give you a price right away.
Reasons Why Your Roofing Contractor Won't Give You a Price
1. We want to first review your insurance
This is not a reason to mislead you or give you varying prices, but roofers need to understand your insurance policy first to see what's covered. This may mean that they will have to supplement for things the original insurance adjuster missed during the appraisal. Or it may mean that you have an ACV policy and there may still be leeway for things missed.
Either way, the goal of a roofing contractor is to understand what the situation is and make the best recommendation from that understanding. It directly benefits both the homeowner and roofing contractor when we work with the insurance carrier.
So let us work on your behalf!
2. We want to make sure the scope of work is aligned (not necessarily pricing)
Along the same lines, pricing for a new roof almost doesn't matter. Why? Pricing is dictated by an industry-approved program called Xactimate which calculates the average price of every line item in a roof repair.
Therefore it puts less emphasis on price (as we're all held to the same pricing standards) and more of an emphasis on scope of work. This is often where roofing contractors and insurance adjusters work towards compromise.
A reputable roofer knows how to thoroughly look for the scope of damage and once again, will work with your insurance carrier to agree upon the amount of work.
3. We don't want to fraud the insurance industry
Don't mistake ambiguity in price for dishonest motives. Oftentimes, it's the exact opposite. Many homeowners have an RCV policy which means your insurance carrier owes you the full cost of repairs less the deductible.
Sometimes homeowners try to find ways to "make their deductible disappear" or ways to "rebate" their deductible by price shopping roofing contractors. (This is coming off the advice of family and friends who have previously done so.) Doing this would be illegal and fraudulent and could land both homeowner/roofer in trouble.
By first having a chance to fully review your insurance policy and inspecting your home, they can ensure the amount they invoice your insurance company is the same amount for the work they'll be doing.
To understand more about how insurance roof fraud works, check out this article we wrote.
Note: We're not saying that this is your intent by any means, but as roofing contractors, many homeowners have asked us in roundabout ways about "covering their deductible."
Summary
We get it. There are a lot of shady roofing contractors out there so sometimes our ambiguity on price affirms those beliefs. Once again, we always encourage you to do your research about which roofing company you decide to call.
There are several amazing roofing companies in Omaha to work with to get your roof repaired.
If you believe Mutual Roofing to be the right fit for you, give us a call at (402) 889-3381.